Ariana Johnson Takes NYFW in Her JBW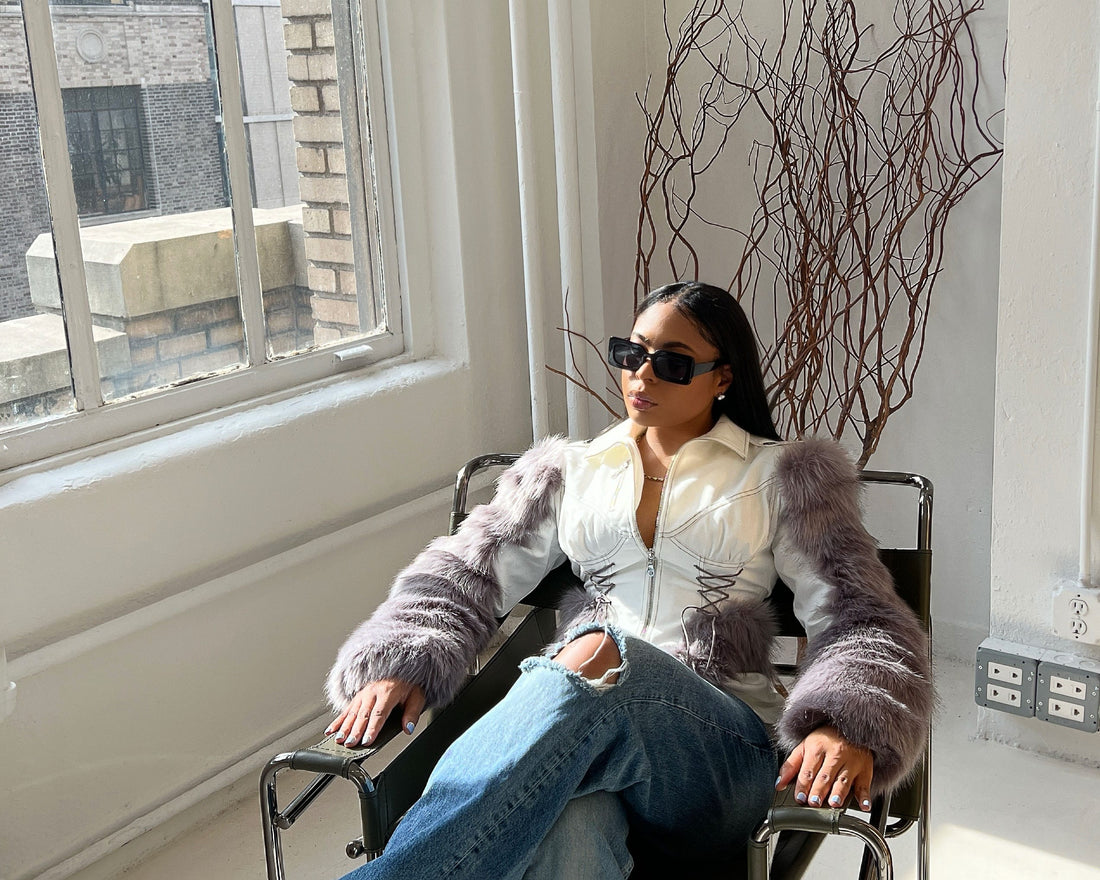 If New York Fashion Week is the Olympics of the fashion industry, then Ariana Johnson has been in training for a minute. The designer, stylist, digital artist, and content creator, who also works in design and production at Ralph Lauren, had a busy few days rushing from show to show, taking notes of emerging trends, and serving looks herself. We caught up with the New York-based creative to get the scoop on Fall-Winter 2022 shows, and how she's navigating fashion next season. 
Ariana wears the Mink timepiece in gold. Shop the look here. 
Can you tell us a bit about your journey in fashion? 
I grew up immersed in the arts through my early years as a ballet dancer. Being around the stage, costuming, and becoming comfortable with performing, made the transition into the world of fashion a natural move. I started to get familiar with the industry at an early age by attending fashion design summer intensives and doing multiple internships with design houses, eventually graduating with a degree in Fashion Design. Knowing I wanted to experience working in New York, I moved there after graduation and have been working in design and production for the past six years.
What's your favorite and least favorite part of fashion week?
My favorite part of fashion week is, of course, viewing the shows! I love seeing the designer's translation of the collection and inspiration take form in the set design, sound design, and overall atmosphere. I love when a designer is committed to engaging their audience and creating a truly unique experience.

Realistically there are some not-so-glamorous sides to it as well. Sometimes there are long lines or long waiting times before a show starts, but in the end, it's all worth it!
What trends did you notice during NYFW?
Waist detailing! I saw interpretations of this with corsetry, cinched silhouettes, even with the styling, such as triple stacking belts or layering and overlaying shorter lengths around the waist.
I also saw a focus on hand-crafted, artisanal fabrics and textures, such as crocheted knits in intricate patterns and hand pleated leathers.
One of the major trends I observed within the audience of NYFW was an overall shift in people's styling and design sensibility. People are eager and ready to get dressed and are not waiting to pull out statement pieces for only special occasions, which was so fun to see!
How do you manage your time during such a busy period?
A week like this puts your time management skills to the test. I think keeping an organized schedule and planning is essential in order to be prepared. I like to plan and style all my outfits a few days before my events to get a clear idea of what I'm trying to convey with each look. Sometimes, I take photos of each look to document to draw a quick reference when getting dressed. This approach has definitely helped me save time when getting ready for the day.
As a new season starts, what do you hope to see change in the fashion industry?
I hope to see more concrete and tangible efforts in improving the diversity in the industry and more opportunities for people of color. I want for there to be a continual spotlight on black and brown creative voices in fashion to share their talents in safe spaces without judgment.