A Night in NYC — JBW x The Collection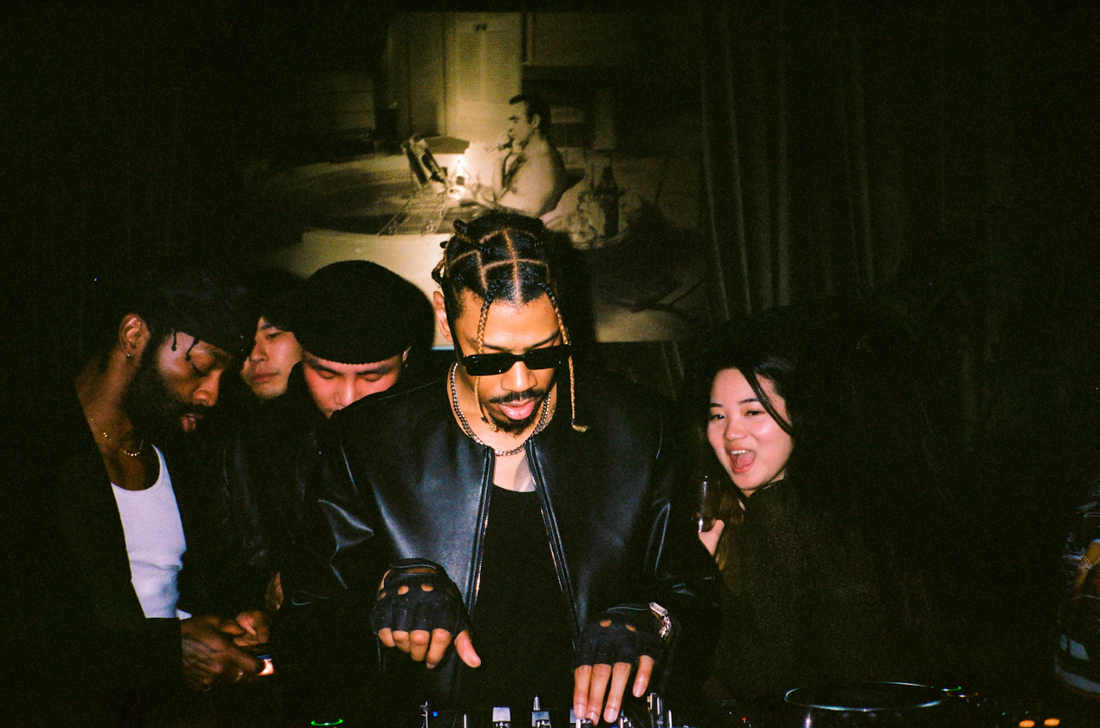 Photos by Jiraurd Key
Nobody needs to party on a cold Wednesday night, but then again sometimes the best things in life are the things that we choose to do.

This past week, we partnered up with  The Collection, a new monthly party in New York City at The SoHo Grand Hotel's intimate Club Room. The team behind the party is all about creating a space where connections between people in and around the music and fashion scene can converge. The founders of the party themselves, effortlessly dance the line of music and fashion. Baker, Brandon Blue and OUT.OF.OFFICE started the party in order to bring the fashion and music communities together under one roof on one dance floor.
"This jacket I am wearing is one of Baker's designs," Blue explains as he shows off a sleek tailored leather jacket paired with his silver JBW Arc Double watch.

Jessi Jacq, JBW's Creative Director, alongside Taylor Hawkins, the radiant model behind our Cristal RESERVE campaign, and PR maven Dez, hosted the event, bringing out their friends and network to dance the night away.
For Jessi, the common ground between fashion and music lies in the exploration they both offer.

"Both music and fashion are spaces where you can let go. They work hand in hand and sometimes you need to just let go and see where they take you." 
Music and fashion have always been interconnected, each pushing the other forward.

"I think about my favorite music artists from the 60s and 70s, I love John Lennon, Yoko Ono, Funkadelic, Earth Wind and Fire. I love how they dressed, very fluid, a lot of that is being reflected in fashion today, fashion always repeats itself." 

Fashion and music weren't the only things converging last night, the night was full of new and old friends intermingling.
"OUT.OF.OFFICE and I were talking, it's no longer six degrees of separation, it's more like three, everyone is so interconnected. You don't even know your old and new friends know one another. I love that it is so organic," Jessi mused the day after the party. "It is so beautiful to reconnect with an old friend and to see where they are now. Last night, I saw a friend who I used to work with and it is so cool to reconnect and see where both of our journeys have taken us. I love when you get to witness a person's growth."

For Jessi, her watch was the icing to her all black understated look, "I chose to wear the Arc Leather to the party, I just love this watch. I am a very bold person yet simultaneously refined. The Arc is me as a watch, the face is flashy and shiny and the leather band is classy and subtle. I can pair it with anything." 

If you're anything like Jessi, the DJs are the reason for the night, "I love music, if there is a good line up for DJs, I am there."
"My friends said they needed to be home by midnight since they work tomorrow, they are still here," Eduardo, JBW's sales manager, teased at 2am.

It was a late night, the DJs effortlessly took the crowd on a journey ranging from remixed Baby Keem to "The Boy Is Mine" by Brandy & Monica.

And in classic JBW form, everyone showed out, diamonds dancing and outfits finessed.