Black History Month: Paying it forward.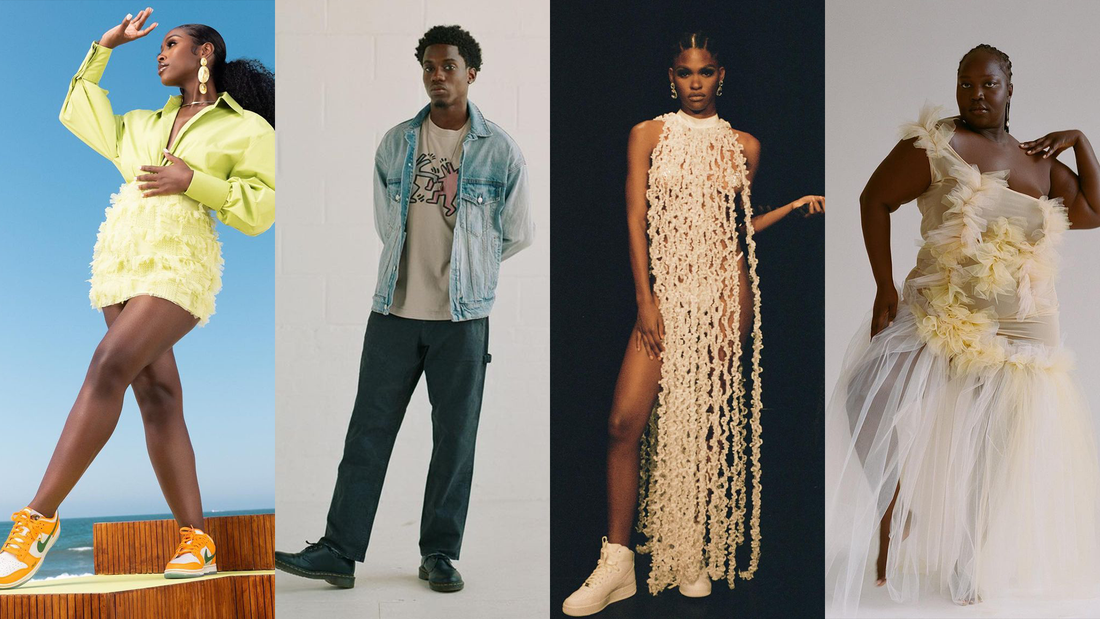 Black customers, collaborators and creatives have been among JBW's biggest supporters and brand-building contributors since our beginnings, and the Black community is something we are really proud of being part of, amplifying, honoring, and upholding. To celebrate Black History Month, we would like to spotlight a few black creators, artists, and designers who are currently creating waves in their respective fields.
Houston native Tramaine Townsend is a Dallas-based visual artist who made his base in the city by chance. He came to Dallas expecting to build a career in animation, but with a now-packed and impactful portfolio of film and photographic work, that original plan is now but a distant memory. Tramaine has worked with artist Leon Bridges, liquor company Crown Royal, and up-and-coming artist Angel White, not to mention JBW's sister brand, Breda. One of his most recent works is especially close to our hearts: SALLAD (like the dish), is a short film made in partnership with JBW. It is a piece of stunning and emotional art that serves as Tramaine's love letter to the city he calls home. The film beautifully captures a multi-facetted and rich reflection of Dallas' black culture. Since its premiere at Soho House Austin, the film has shown at the Oak Cliff Film Festival, won two awards at the New Orleans Film Festival, and has an upcoming showing at  New Filmmakers Los Angeles. 
"A lot of places I've worked in the city have been predominantly white, and I've had to face a lot of adversity and people who don't understand me as an artist. However, things have changed in the sense that people are now paying more attention and listening. Our voices are more audible." - Tramaine Townsend
Caitlyn Davis, a serial entrepreneur, influencer, and sneaker designer, started her first business while still in college in 2017. Successfully making her own collegiate apparel for her alma mater, Florida A&M University, led to the creation of her namesake brand. Caitlyn collaborated with Nike to design a FAMU-inspired shoe in October 2020. The resulting design— created to honor the school's colors, chants, mascot, and stadium —was included in the "HBCU Dunk Lows" collection. Today Caitlyn runs a successful online store called "Be Great Store", where she sells branded clothing and collegiate apparel. She is also one half of  Melanin Mapped, a black women's collective that works to increase diversity and build connections among brands and women.
"My goal is to help my community become more intentional with their lives, to always BE GREAT, and to understand that anything is possible with hard work and consistency!" - Caitlyn Davis
Whether applying his skills as a creative director or model, Houston native Michael Onipede—better known to his followers as @mike.htx—takes a unique approach to his creations. Growing up in Lagos, Nigeria, Mike's father was a big inspiration for him and the Nigerian culture and styles are visible aesthetic cues in his often colorful and always innovative work. Mike's first creative direction venture was for a high school friend's adjunct brand, FREAKS'N'DREAMS, creative directing the promotional aspects of the brand. In early 2022 Mike worked as a creative contributor to JBW's RESERVE Amethyst campaign. In a concept, showing his flair for clever storytelling, Mike poses as a mannequin in a window of shop, wearing the Amethyst watch, which is then purchased by a young boy, seemingly to the dismay of the mannequin. A story with a wink, all quite subtly played out. The concept showcased a novel and refreshing approach to creativity, typical of Mike's style.
"If I have an idea and I execute the idea, in the future, I try my hardest to avoid anything related to that concept. For example, I've done a lot of work with large groups. I may revisit that idea, but I don't want people to have preconceived notions about my work. I dislike setting expectations for others with what I do. If you expect something, it will not feel novel." - Michael Onipede
Teni "Tia" Adeola is a Nigerian-born, London-raised designer who got her start at The New School in NYC when she was 18 years old. The initial name of her brand,  Slashed by Tia, has since been replaced with the namesake brand name,  Tia Adeola. Her inspiration comes from her background in art history and her love of the Renaissance artists. Tia has dressed celebrities from Gigi Hadid to Sza, and has collaborated with both  Nike and luggage brand  Away since launching her eponymous brand six years ago. Her mission is to rewrite history for people of color through fashion.
Keäma Garrett, a Harlem, New York native, established her namesake design-forward brand, Keäma, in 2011 with a desire to create "everyday luxury for the flyest" Fueled by her African ancestry and her love of costume design, Keäma's signature design style is boldly colorful, dynamic and upbeat, and always impeccably crafted in deep and vivid tones and jewel-colored hues that feel rich and royal. Her designs have appeared in Beyonce's 2020 musical film and visual album Black Is King as well as in Shonda Rhimes' Netflix smash "Inventing Anna".
"Fashion is created, but style is our cultural legacy," -Keäma Garrett.
Although February is a month committed to raising black voices, culture, and history in all aspects of society, we are committed to show our BIPOC community great love and visibility 365 days of the year. It is crucial to always pay it forward to those with whom you flourish, and we at JBW will continue to make sure we give back tenfold.