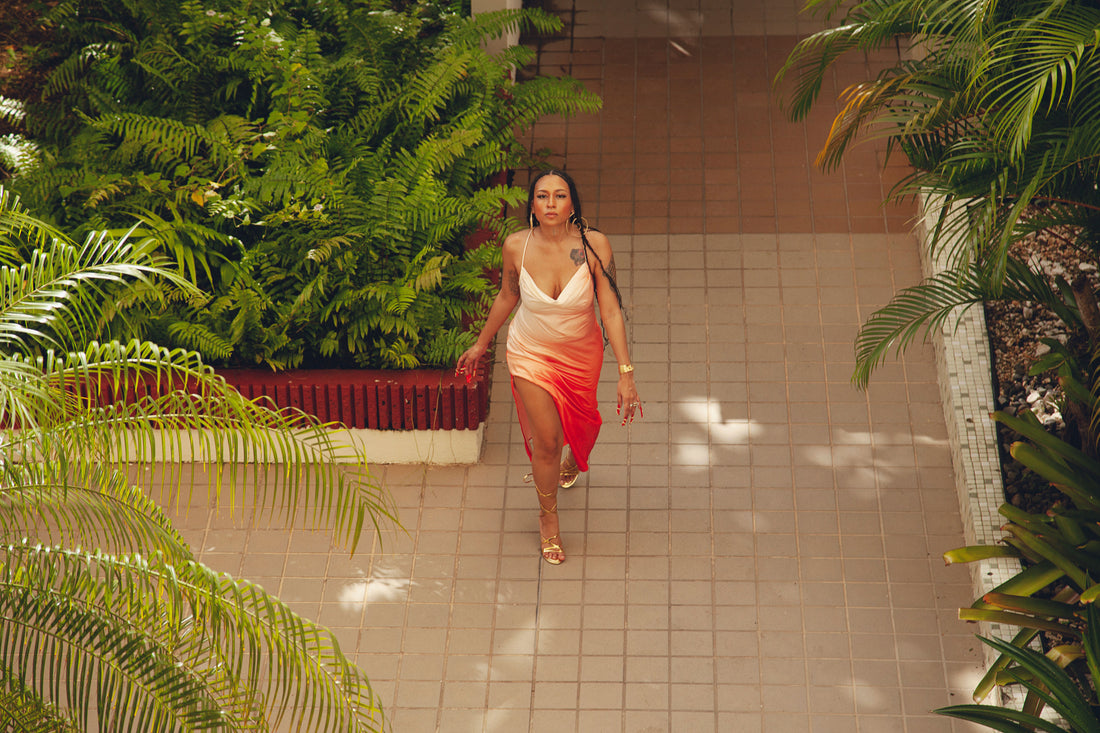 In the evolving realm of nail artistry, @iamcuretnails stands as a captivating ambassador of creativity and passion. Founded by Astrid ÁSÁ Rosero Curet, Curet Nails offers innovative, customized and artistically crafted nail art designs for multi-level clientele. Astrid, a future facing designer, aims to inspire others and redefine the nail industry through intentional concept driven nail art across various multimedia platforms.


Stemming from her love of unconventional art, fashion and music, Curet Nails is committed to amplifying nail art in a wide range of productions from one-on-one nail sessions to photoshoots, music videos, film and commercial productions.
In 2018, Astrid entered the nail industry as a certified licensed nail technician. Her work has been published in HUF Magazine, Baltimore Magazine, NPR, Vogue Italia, Vogue Japan, The Fader and in the feature Netflix documentary film 'Dark City Beneath the Beat' directed by Tedra Wilson. She has worked with well known musicians such as Erykah Badu, Rico Nasty, Doja Cat, Louise Chantál, Mova Kween and more. She has participated in pop up nail events with Lady Fancy Nails at BeautyCon LA in partnership with Claws and TNT, Girlboss Rally NYC with Chillhouse. Past esteemed collaborators include Bephie Gibbs of Bephie's Beauty Supply, Jazmin Celine of NAILCON and JBW's very own Creative Director, Jessi Jacq. 

JBW partnered with Curet Nails to curate a nail design inspired by our newest collection, Arc Essential. We left the creativity and concept to Curet, who created the Crescent Arc Link Nails.
"I was immediately drawn to the movement of the Gold Arc Double and how this one timepiece can take on many new shapes while worn. My vision for the Nail Art interpretation of the Arc Essential Double / Gold concentrates on the playful nature of the double wrap bracelet band…"
"...When it came to choosing nail polish colors, I pulled the bright Red and Orange hues from the new campaign's mood-board. It's always interesting to see a nail with a fun pop of color in the underpainting. 
I then applied a matte top coat to the center links of the small chain mimicking the brushed center link of the Arc timepiece. The intentional placement of the chain used throughout my design wraps from several angles and envelopes the body of the nails. 
My aim was to merge the fantasy of Nail Art with JBW's powerful luxury presence. Creating adornment focused designs are one of my favorite go-to specialties with @iamcuretnails. Remember to be inspired, bold, creative, and in community with each other."
-Astrid R Curet 
Astrid's creativity in nail artistry continues to push boundaries, and make a bold statement through their uniquely adorned nails. Innovation knows no bounds, and each stroke of the brush signifies Astrid's passion and commitment to turn nails into awe-inspiring art. 

Photographer:
Romer Pedron
Products used in the creation of Crescent Arc Link Nails:
LiNTO Beauty #114 Red Gel Polish 
Color Club Wham! Pow! Orange Gel Polish 
EzFlow Matte It! Matte Top Coat
EzFlow No-Cleanse Top Coat 
APRES Extend Gel Gold Bottle 
Jade Ford London Liner Detail Brush 
one+other Curved Tip Tool 
LeChat's INCURE Cordless LED & UV Lamp 
Gold Panther Chain 
C Curve Nail Tips