Introducing Sallad, a Film by Tramaine Townsend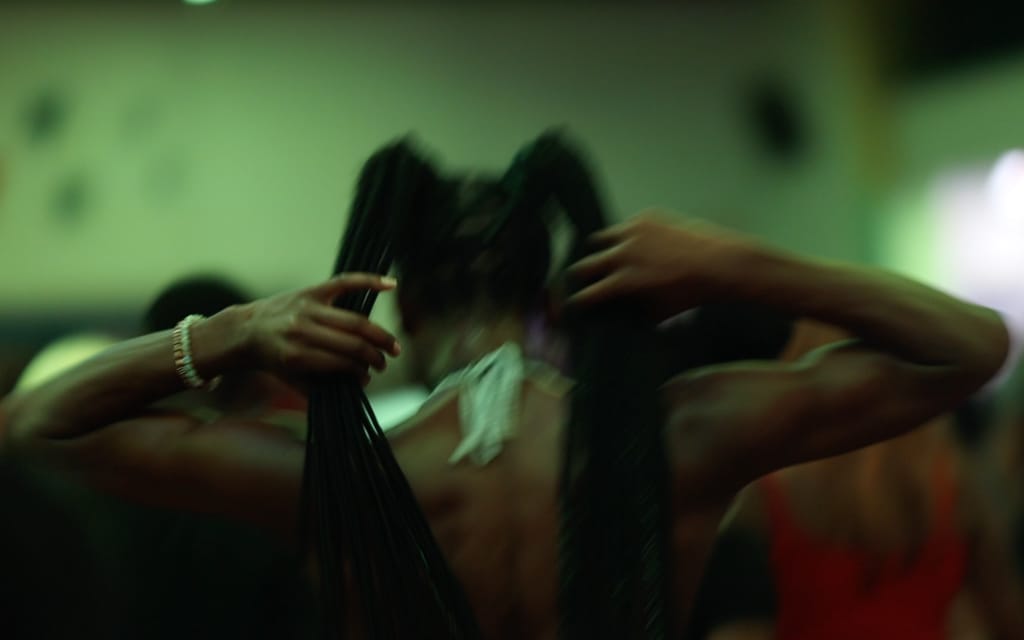 Tramaine Townsend isn't originally from Dallas, but after years of living and creating here, he's come to know the city like the back of his hand. He's become acquainted with the flat landscapes, the boxy buildings, the cultures and subcultures, and the many fellow creative forces that surround him. To know Dallas is to love it – and to hate parts of it, too. It's fitting, then, that his latest short film, made in partnership with JBW Watches, plays out as an ode to the city as he wishes the world to see it.
It's an idea the artist has been playing around with for years now. He's always been inspired by the individuals in the city, particularly fellow black creatives. With making Sallad, he finally got a chance to bring these people together from different corners of Dallas.
"I really wanted people to see how I see Dallas, and to show those individuals, places, things, and ideas," says Townsend. "I was trying to figure out how to show this city in a way where it's like, we're out here. You don't have to go to either coasts to find creativity or the artistry that we have in the city."
The film sheds a spotlight on black creatives in Dallas, from people who Tramaine has worked with many times in the past, to people and groups he discovered in the process of making the short. The surreal piece takes you from the kitchen of a top Dallas chef, to on stage with performing artists, around Fair Park, and into the rhythms of a local step team. There may not be a straight storyline, but there is a strong message resonating throughout the film.
"I would say that black culture has definitely inspired me more and more in the past six years. Before, I had to learn my craft, I had to make mistakes, I had to really figure out what I was doing," says Townsend. "Now more than anything, it's really the harmony in black culture as it is right now… By changing the narrative to where, we're not just talking about all the things that we have endured for the past few years, even though it's still very much there, there's a celebration that comes along with what we're trying to achieve. I want to show that harmony through the works that I create, although it may be abstract at times, and there's a bigger narrative that I'm creating outside of that. I do want to make sure that the narrative continues on with how the culture is moving."
While moody and dark at times, Sallad is ultimately a celebratory film – one that shifts the narrative of a city that has historically been isolating for people of color, despite the fantastic wealth of talent in the black community here. 
"In the time that I've ever lived in Dallas, there've been times that I really, really love this city – and there have been times that I've really hated the city… it comes in ebbs and flows. Certain things I feel like Dallas has held me down for, but at the same time, there were those moments as well that I was trying to navigate what I was trying to do at the time, especially being a black artist in Dallas, I wouldn't take them back for the world. Those bad times that I've had and those obstacles that I had to overcome, I felt like it was necessary for me to make me who I am today," adds Townsend. "It's probably more love than hate that comes with Dallas, especially standing at this point."
It's hard not to feel drawn to the culture of the city watching the film and seeing the beauty of these artists through the eyes of the filmmaker. Creative director of Sallad and JBW team member Hance Taplin compares it to a palate cleanser. 
"Tramaine allows you to open up your mind and slow down," says Taplin. "The film is only like 12 or 13 minutes, but at the same time, it allows us to slow down for that 10 minutes. That is the most important 10 minutes of the day, because you're not thinking about anything else and you're engaged right here."
Sallad will premiere this month at private screenings in Dallas and Austin during SXSW film festival.
Written and directed by Tramaine Townsend in collaboration with director of photography Justin Hamilton, creative director Hance Taplin, and producer Jai Midget. Starring Jackson, Angel White, Thurman Thomas, Torrence Thomas, Mattie Calloway, HerNomi Dawson Houston, Micah Nash, and Dallas-based step team Xplosive Grenades.