Our latest campaign, Coast, calls for fresh perspectives and approaches. In celebration of our first new men's collection in two years, we challenged some of our favorite creators and tastemakers to show us how they'd style their watch. JBW is committed to encouraging creative expression and thoughtful artistry – we hope this inspires you to step into a new journey in style.
Obed Dagnon
Creator & CEO of @dagnon
Obed is a Dallas-based stylist, designer, and creator who is a long-time friend of JBW. His content is a representation of his range of style. When launching our newest men's timepiece, we knew we wanted to feature a face that portrays the vibe of Coast. Obed chose to style the Coast in Gold/Emerald.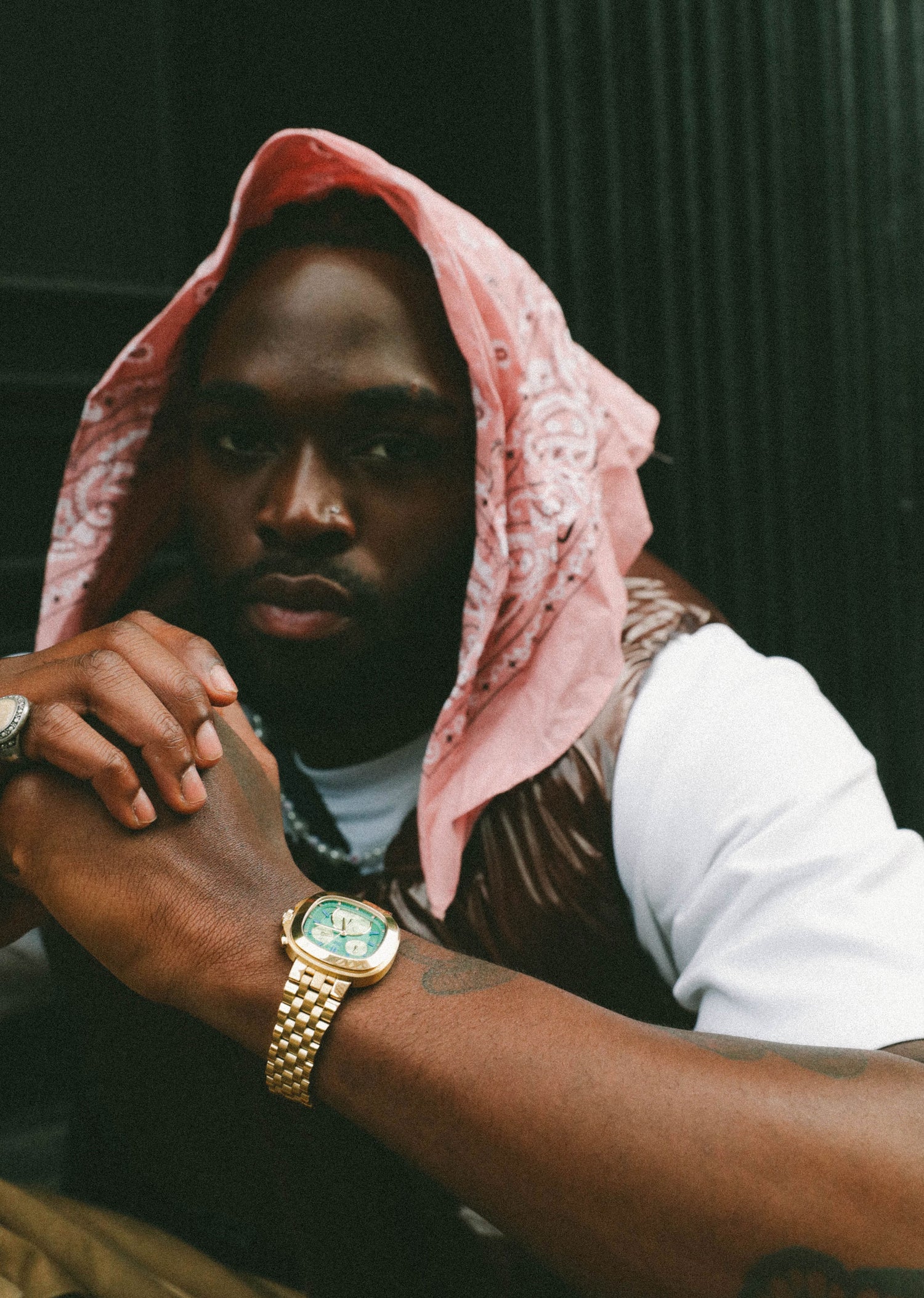 Ricardo Smith
Creator & Photographer
Ricardo is an LA-based stylist, photographer, and creator whose style stems from a blend of streetwear that still allows for creative expression. Wearing the Coast in Stainless Steel, Ricardo has brought new styles and perspectives to JBW since 2021.
"My style stems from a blend of streetwear that is relaxed and versatile allowing for creative expression and individuality. My personality resembles my fashion sense pretty spot on, people view me as very calm but also outspoken and bold. It all works in an ecosystem for me because that also translates through my content. My goal is to inspire others to be themselves and also confident in what they are truly interested in, so expressing my fashion sense along with other interests of mine are all things I embody in my content." - Ricardo Smith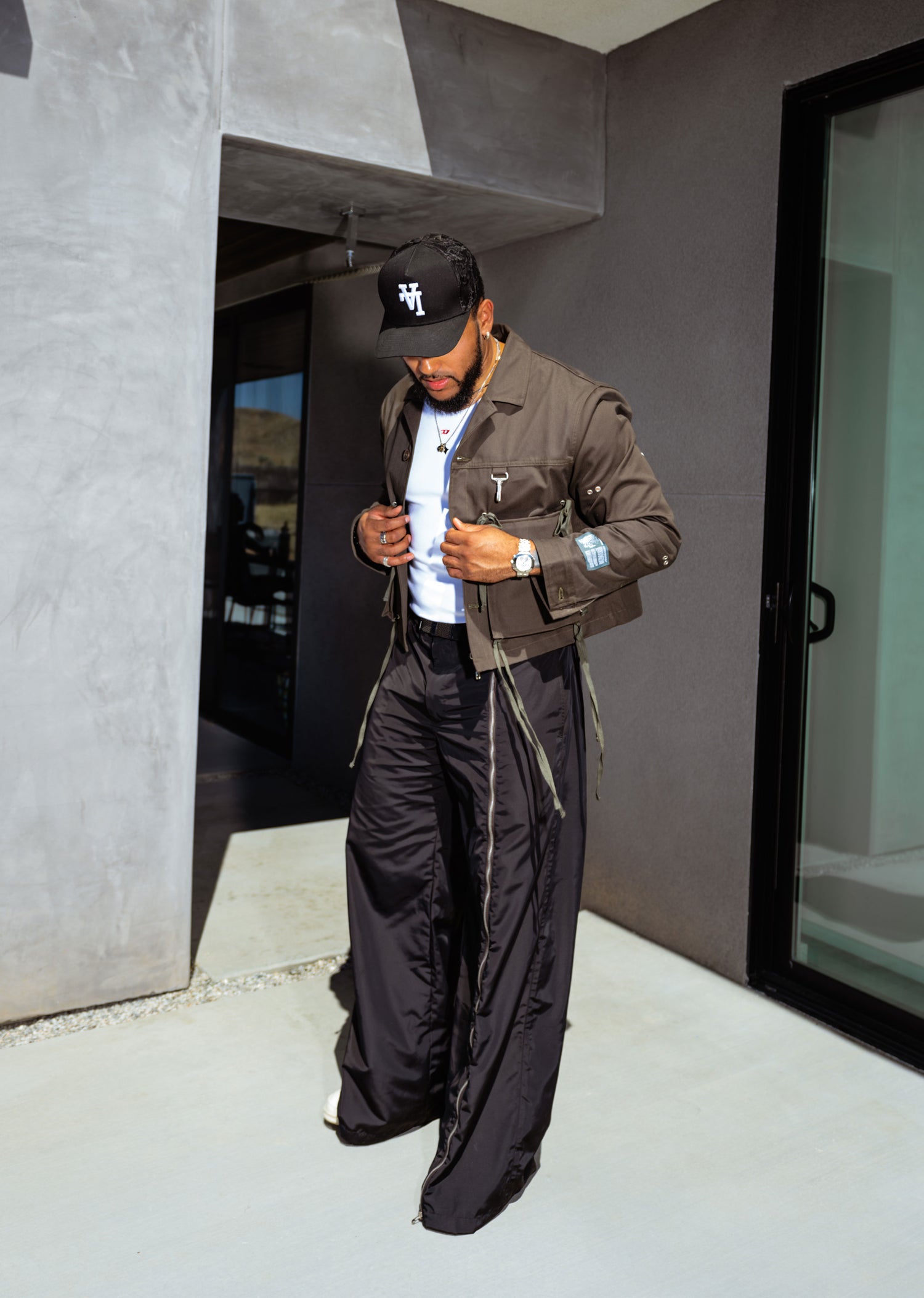 Julian McCrory
Creator & Stylist
Julian is an Atlanta-based stylist and creator whose style can't be boxed. He doesn't focus on what's cool or trending, instead he wants his content to show others they can style pieces more intentionally. Coast in Gold/Emerald was a perfect match for his eclectic style.
"To me my style can't be defined or boxed in, it's unpredictable at best. You can never guess what you'll see me wearing next but at the end of the day it's still a representation of me and all the things I embody. And my content is an extension of that. And I hope my content shows people that their style can be whatever they want. And instead of focusing on what's cool or trending, wear things that you like personally and that have meaning/functionality to you and your life." - Julian McCrory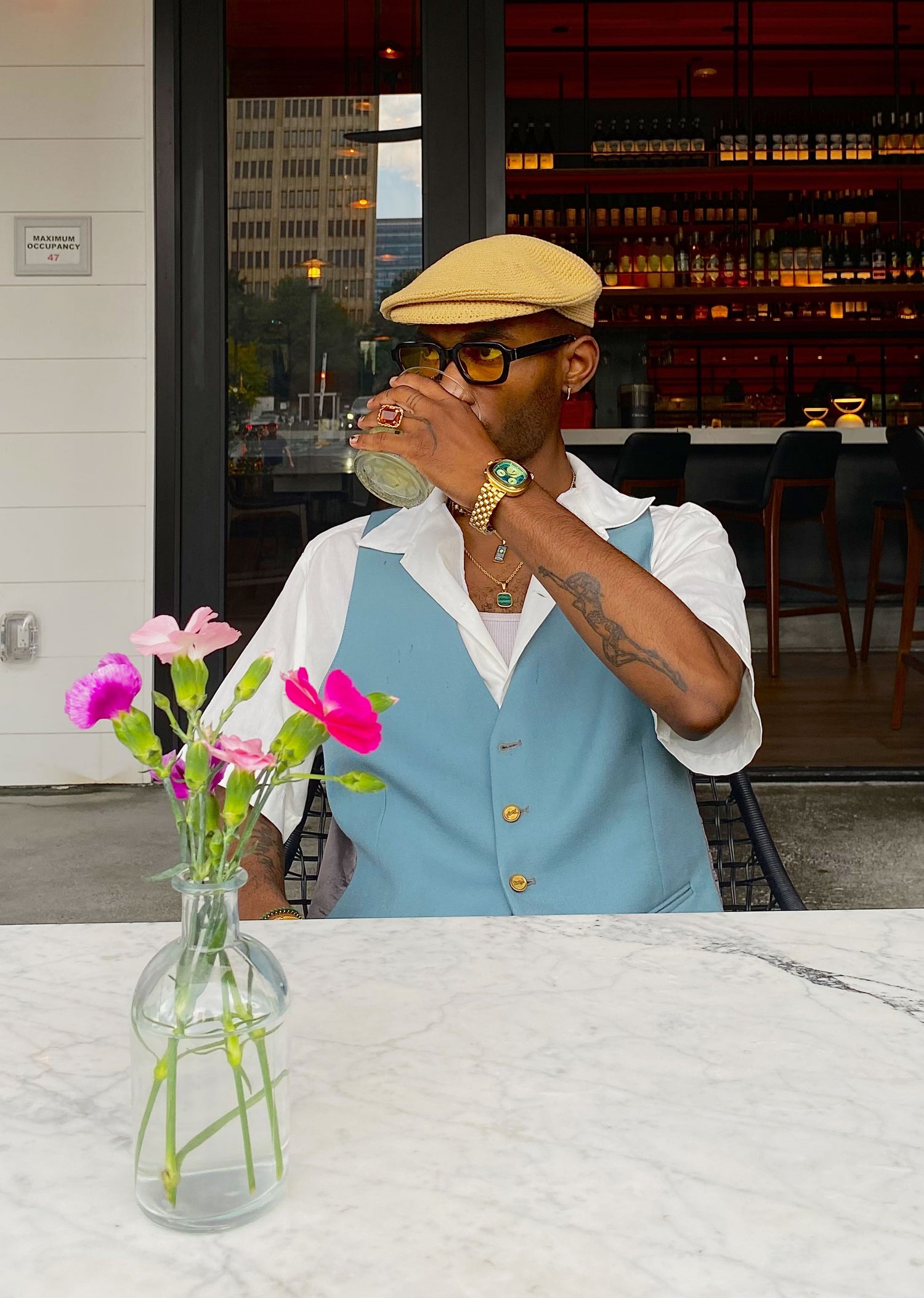 Teferi Taylor
Creator, Podcast Host, & Photographer
Teferi is an Atlanta-based wardrobe stylist, photographer, and creator. He blends luxury and streetwear, finding ways to use his style to tell a story beyond the clothes. His styling of Coast in Gold reflected just that.
"In many ways, my style embraces storytelling and putting seemingly dissimilar pieces together to create great outfits. The content that I created for the Coast collection in many ways reflects my personality as it highlights my love for high end streetwear and how I functionally create looks that blend luxury with street wear styles. For me, style is not about the pieces themselves but more so how you tailor the pieces to tell your story." - Teferi Taylor